Greatness is built one decision and one step at a time.
Image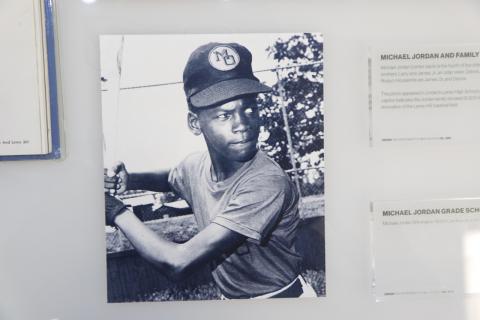 Where your feet are aimed when they fall is in the direction you end up if you don't make any changes.
I have always been interested in what makes some people reach heights of accomplishment, mastery, awesomeness, or incredible personal achievement.
A lifetime spent analyzing the above has always returned with the following root cause: a foot forward when others wouldn't or couldn't.
What if Michael Jordan had never picked up a basketball when he was cut from his high school team? Among other things that would have happened, I would not have spent a lot of time mowing lawns and washing cars to buy shoes that were and still are some of the coolest things I had ever seen. The fact that I had a chance to possess something that helped someone be the best in the world at something didn't occur to me at the time but I did want to "be like Mike". For me it was singing classical music but grew into setting high standards for myself as a leader that I have to aim at.
Some of the things I loved about Michael Jordan is that he was designed to be uniquely great among people who were the best in the world. From the fact that he wasn't too tall or too short (6'6") or the fact that he could jump like nobody else (48" vertical leap) but, most importantly, he never quit preparing himself for greatness.
I'd say his legacy and his greatness were assured as soon as he decided to take the first step that lead him back to the basketball court after he was cut in high school and can only be cut short when Michael decides to stop taking any more steps.
What is your next step? Is it toward or away from greatness?