Highly Classified Information: You CAN choose your mentors.
Image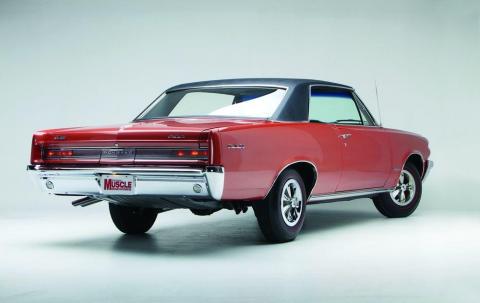 (The GTO is for George. He had a die cast model of one in his office that I really liked and I think of him when I see one)
I found out early in my career that great leaders want to duplicate themselves and realize that others will have to stand on their shoulders to reach new heights.
I had been at Southwest Airlines for several months when I went by the offices of senior leadership at Houston Hobby Airport in old "A" terminal to say or do something I can't remember. The battalion of administrative assistants designed to keep distractions to a minimum were all out to lunch and I wandered into the only office that I hadn't been in before and there sat a man named George Pratt. I had no idea who he was and certainly not the fact that he was my was approximately a million rungs above me on the Southwest "food chain". What I saw was someone who took the time to listen to an (sometimes overly) enthusiastic young man who was determined to be the CEO in two weeks or less. He asked questions and listened to answers. About 30 minutes later he offered to be my mentor if I wanted it and I thought that was incredibly cool.
Two things happened that day:
I was in the wrong place at the right time and opportunity struck.
The direction of my life was changed because of that encounter.
Over the next number of years there were a few times, I'm certain of it, that George second guessed his decision because of mistakes I made and because sought his advice every single time I had the opportunity.
The most important thing for me is that I had someone to show me the standard with which I should measure myself. Every time I measure myself against George's best qualities I fell very short but I never once had a thought that he'd rescind his offer because my heart was in the right place contrary to whatever rule I'd broken or infraction I was having to answer for.
I wouldn't be sitting here typing out this post if it hadn't happened and I owe George a debt of gratitude.
I have stayed connected with him for two reasons:
He has never lowered his standards of how he conducts himself.
One day I will give him something to be proud of so that I can show him a return on his investment.
What I meant when I said you can choose your mentors I meant something like this: every single day in every action big and small you are replicating someone that you have seen or know by choices you make.
With every action you choose to replicate the best people in your life or the worst people in your life. Choose wisely.