A n00bs' guide to Acquia Certification
Image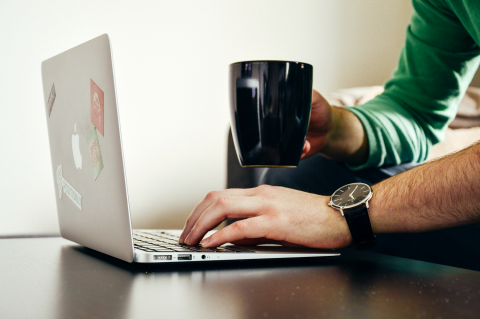 Last week I took the Acquia Certification exam. Naturally, since everyone else in the office to take it had passed, I was nervous. I unfortunately failed the test but I want to share my experience for any developers wondering if they are ready to take the exam themselves. 
First things first, the exam is not your grandad's average exam. It is all multiple choice, so it sounds like an easy credit but it's not that simple. Each question describes a scenario in which you would need to know the Drupal way of solving it. So, this is something you would need to know how to solve from experience rather than from cramming knowledge into your brain before the test (what I did and was unsuccessful). This also means that a lot of your time is spent reading the questions (some were worded oddly as well, so I had to go over some several times). Yet, all hope is not lost! There are ways that you can study for this test. 
Webchick and Tanay Sai both posted a study guide that I used before taking the test. I will share those with you at the bottom of this article. The test only covers Drupal 7 knowledge, so you won't need to worry about becoming a D8 genius before taking this test (but, it wouldn't hurt). Just remember to succeed at the test, you will need to spend some time solving some real-world problems, which you can do following these guides.
The test is broken down into four sections: Fundamental web development concepts, site building, front end and back end development. My score and individual scores are as follows:
Overall Score: 61.66%
Result: FAIL
Topic Level Scoring:
Section 1 - Fundamental Web Development Concepts : 37.50%
Section 2 - Site Building: 87.50%
Section 3 - Front end development (Theming) : 50.00%
Section 4 - Back end development (Coding) : 59.09%
I was surprised that I did so bad on fundamental web development concepts as that is what my job has been for four years. Site building was a given as I spent the majority of my time the first couple years just doing basic site building in Drupal. Front end and back end I was unsure about because I hadn't spent too much time doing these on a regular basis.
The test scatters each topics' questions throughout the test, so there is no real way to know which topic each question is about. Fundamental web concepts had some questions about git that I didn't know too well. Some Javascript API questions and questions on basic php knowledge. 
Site building was simple if you know how to use Drupal pretty well. They were more questions like "how would you display a list of nodes?" rather than "what is a field?". There were some questions regarding Drupal views (which is not Core in D7) and there was a surprising lack of Display Suite questions. Either they didn't have any on my test or the test just does not cover Display Suite.
The front end questions had a lot to do with using theme() functions, preprocess functions and rendering content using the theme layer.
The back end questions seemed to be more prominent. These regarded hook functions, Drupal site security and troubleshooting. There were some questions regarding hook_schema, block caching and permissions as well.
The best way to study for this test would be to create a sandbox site where you can do each of these things over and over. Build your own custom module that implements many hook functions. Modify the theme using the template.php, create your own theme and create your own subtheme. Make sure you know how to use Drupal's templates and their naming/renaming conventions. Use git for your site as well and basically just become a master of git. Git is not a huge control system, so that shouldn't be too hard. Also, make sure to read up on Drupal site security. This can be a thing that is looked over as most companies have a devops engineer on site that does all of this on their own. The main thing to do when studying for this test is to use each of the things the test covers as many times as you need to so that you fully grasp how to use them in real-world examples, so when given a scenario you would know how to solve the problem.
I am going to be taking the exam again soon now that I know what to expect and how to prepare myself. Hopefully this will help you successfully pass the exam. As promised, here are the resources I have used to study and prepare for the test.