Image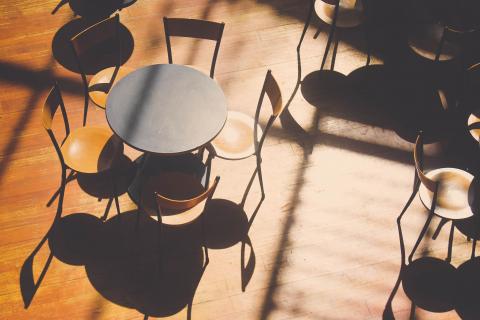 When Brandon Rochon comes into town it's the best kind of tornado.  For the uninitiated Brandon is the CCO of Kastner & Partners an agency best known for their work for Red Bull.  He was in town to speak at an event for the local chapter of the American Advertising Federation about the future of advertising.  While he was here he said something to me and a colleague about an idea that he and some others are doing.   
The gist of the idea is something like this:  When you get access to something like an event or meeting etc. and have the option of taking someone who would generally not be able to get "a seat at the table".  The idea very much resonated with me as someone who didn't grow up with the ability to recognize and operated in a world of a weird social hierarchy that was based on my parents' income and not my talent.  While I had the very good fortune to have people come into my life and give me access I wouldn't have never gotten and other to show me how to have the confidence to be bold in just about every situation there are a good many people young and old who aren't realizing their full potential because they lack the opportunity to be in the right place at the right time to have a life changing interaction. 
What does something like this look like?  For us here at Code Koalas it means when buying a ticket for one of our Employees to attend Access in Advertising (where you get to have lunch with Executives in Advertising… incredible events that do not disappoint) event we are buying one ticket for a local high school or university student. The ideal student would make the most of the experience (which means being a fantastic listener who asks thoughtful questions) which gives the chance for the Executive to have the biggest impact on the group via their answer. 
My challenging to the local advertising community is to do the same.  Buy a ticket for an Employee and then buy one for someone like a student or someone who will make the most of the experience.
My challenge to the world at large is this:  When you have the opportunity to share access to someone who would never have the same access. Do it. Share the experience with them.  
Brandon told the story of when Erik Vervroegen hired him to work at TBWA/Paris he made him promise to give others the same type of opportunity.  I very much appreciate Brandon challenging me to do the same.