Wowed in Workshop Wednesday
Image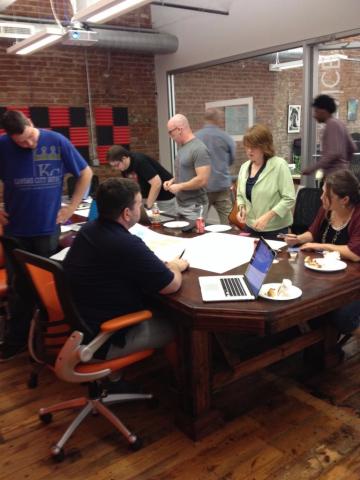 As a junior developer, establishing strong web development skills is essential. Knowing why a site has an issue with functionality or design mishaps is all a part of the fun. Taking the problems, breaking them down into smaller tasks and solving them, is the most efficient process for me. But let me go back in time a bit. Before a site is even designed and launched, there are key role players who give developers like myself the opportunity to be able to use these learned skills. I never understood the business marketing side of the company until I decided to attend a workshop that wowed me.
The topic of the workshop was Brand Resiliency. With no prior knowledge of the subject, all I had to go by was the simple definition of the words. In my mind, Brand Resiliency was just a way of saying that companies give you a product or service that makes you feel reliant and loyal. That if they made any negative changes a customer would be too embedded to go with any alternatives. With that, the way to market oneself became clear as day.
If a recruiter plans on getting the attention of the number 1 high school basketball player in the state, it isn't likely that they will come dressed in attire of a rival team or different sport. The same rule applies if you were wanting to get the attention of a vegan group, I don't think loads of bbq platters would make a good impression. The point I'm trying to make is that you have to know your audience and target their interests. Become relatable and share similar views. It's a huge aspect that I had never put thought into.
All in all, I can say I walked away with a greater knowledge in marketing. I even gained more interest in the topic on a personal level. I hope that many more workshops I attend can end the same way - me walking away saying, "Wow".