9 Power Tips to Increase Traffic on Your Site
Image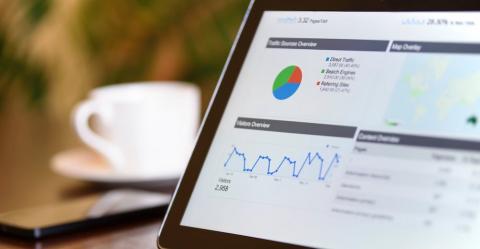 Let's be honest. How much have you actually thought about content on your website this past week? With so many other things in your business to focus on, it can be hard to find time to focus on maintaining content, let alone optimizing your SEO. Search Engine Optimization certainly isn't something that's on most people's minds; however, it is something that can make or break your business. Without proper SEO on your site, people may never even find your products or services in the first place.
Game over.
SEO can seem daunting, but in reality it's simpler than you think. Focus on the little things first before you try to tackle the huge SEO hurdles. Here are 9 power tips that you can use to improve your website's traffic and grow your profits.
Add new content on a regular basis: Adding new content is a very important key. It tells Google that your site is alive and well. Without new content, you run the risk of making your site appear (to both search engines and users) abandoned and unmaintained. Most people don't want to risk visiting a sketchy rundown pizza joint. The same applies for websites.
Pick a keyword: What will people search for when they are looking for your company? In the case of a local tool store, a great keyword might be "Kansas City tool store" or "Missouri tool supply". Think of what your potential customers are searching for, and include those keywords everywhere in your site. Google will pick up on those keywords and start to index your site higher in the search results.
Properly name your images: This may sound crazy to the SEO inexperienced, but having actually names for your images is very important for your SEO rank. For instance, instead of an image on your site having the name 'img_2342.jpg', name it something more appropriate like 'seo-tips-blog-image.jpg.' When Google is looking at your website, it looks at everything -including images. Images that are properly named will help your SEO.
Write better titles: If you are writing a blog or publishing a page, think twice before you publish it with that boring title. "About" is descriptive, but fairly boring. Everyone has 'about'… there is nothing engaging or special about 'about'. Expand on it a little, like "About Jay's Pizza". The new title is still descriptive, but now it manages to pull in your business name again. Score!
Link out: If people are visiting your site, you definitely want them to stay there. However, Google can give your site better SEO rankings if you utilize outbound links. While this may seem counter intuitive at first, adding outbound links can show that you are part of a larger community or network. Obviously, you shouldn't link to your competitor or to a random tattoo parlor down the street. Find reasons to link outside that align with your goals (such as your Facebook page or a local business directory)
Link In: People linking TO your page can give your business a sense of legitimacy. It shows consumers that you are good enough for a particular company to send their clients to, plus it shows Google that other websites are interested in you. This is NOT to say you should get a bunch of poorly ranked sites to link to you. In fact, one link from a high quality site can mean more than a bunch of poor links. Getting inbound links from current clients, business partners or e-commerce sites are a couple easy ways to improve your SEO.
Reevaluate: The internet is changing at a rapid pace. You can't expect the best practices from yesterday to work tomorrow, the next month or next year. Keep apprised of best practices, and expect to revisit past posts or blogs for continued optimization. SEO is an ever changing process and your strategy must evolve with it.
Call to action: All the great SEO in the world doesn't make a difference if there isn't a good call to action on your website. If your visitors just leave, what was the point of attracting them in the first place? Make sure your call to action is clear and prominently displayed. If you aren't getting any traction, maybe it's because your visitors have nothing to act upon.
Seek out the experts: Lastly, don't be afraid to seek out expert advice. Finding the right software, tool, or digital agency to partner with can help fast track you to the top and cut out months of painful trail and error. Some of my favorite tools are the Coschedule Headline Analyzer, which helps businesses write better content through a comprehensive scoring system, and SEORush which is an all-in-one SEO evaluation and optimization system.
Did these tips help at all? Need expert advice on your website? Contact us today at CodeKoalas.com!
Want to talk about how we can work together?
Ryan can help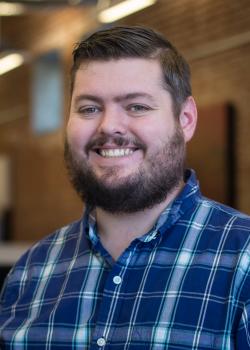 Ryan Wyse
CEO