A Retainer Maintenance System That Works
Image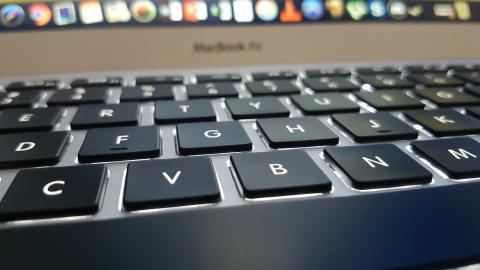 Over the last year or so Amy and I have been working to create a retainer maintenance system for our clients that makes it easy to communicate needs and strengthens the relationships we build with them. It has not been an easy growth and we've had many twist and turns along with some false starts, but we have developed the strong foundation from which we will be able to grow further in the future.
When Code Koalas was established, Ryan Wyse(our glorious leader ) understood that the websites we were building would require maintenance, like any complicated system would. In the beginning, when we had only a few clients, it was not a big deal to handle issues and updates as they came, but as our company grew and more sites and clients were added, it was immediately obvious that an orderly method would be needed. More than that, Ryan realized that we needed a dedicated point person to build relationships with our clients so that we could provide top notch customer service. Enters Amy Davis. Amy was brought in as our first product owner before we knew that was what she was. Amy has been invaluable in helping us - the tech-minded, not-always-good-at-non-tech-speak developers - understand the needs of our clients so we could provide them with the solutions that they needed.
It was not all sunshine and roses after that, I'm sorry to say. As with any system that has grown 'organically,' our retainer and maintenance systems were - well - a bit of a mess. By this point, we had developed the first iteration of Sociy and had several other sites that were unique in their scope and implementation. We had multiple clients with unique needs and no standard way for them to communicate with us. Short of sifting through stacks of emails, clients had no way of keeping track of issues raised or their status. We needed a standardized way of doing all these things and more. It is around this point that I came in.
By this point, we had amassed a substantial backlog of tickets from clients. The requests ranged from simple questions about how best to accomplish tasks to complex feature requests. Most of these requests were coming from clients in the form of simple emails to Amy (I still shudder when I think about her poor inbox) with no reference to which work they were referencing if they were outside of an email threads. It was obvious that the first thing we needed was a way to "triage" the incoming requests and be able to sort them by client and type of request. To get a handle on this, I create a spreadsheet in Google Docs that had the most basic information including the "who, what and when." Having two people also allowed us to separate the workout. Amy handles client communication and I handle estimating costs and prioritizing the work queue.
Now that we had a way to deal with the inflow of requests we were able to address the key issues with them. The first priority for us was to put in place a way for the client to create and track tickets. With a ticketing system, we would be able to keep the conversations about specific requests within one 'space,' and make it a simple matter to track progress and completion. We decided to use Freshdesk as our ticketing and maintenance platform. Freshdesk gives us the tools to address the key 'pain' points of website maintenance. Now when a client has a question or feature request, they can create a ticket and is provided with a direct link so that they can easily return and add more comments or information if need be. Freshdesk also has an API that we can hook into and allows us to provide our Sociy clients with a way to do this directly from their websites, without having to go looking for the link to our help desk.
While this has been helpful in allowing us to get organized and provide timely support and response, it is only the first step. From here we are working on a system that will allow our clients to track, update and close tickets from their sites, so that there isn't a need to leave the ecosystem that they are working in. As we gather more information about the issues that clients regularly encounter it is also helping us develop better solutions, write up FAQ's and a knowledge base that they can refer to. In the coming months, we will implement these improvements, first to our Sociy clients, then to our specialized clients. I'm excited for what is coming up and I can't wait to see the response when it does.
Want to talk about how we can work together?
Ryan can help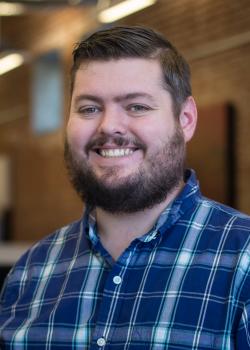 Ryan Wyse
CEO